If you would like to purchase this note from the owner [JandJCoins] you may send them a message. To do this you must be
Logged in
. If you do not have a banknoteclub.com membership,
sign up here
.
CU 2004 Cuba 3-Pesos Che Guevara Note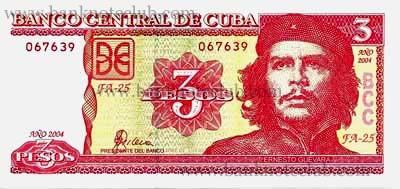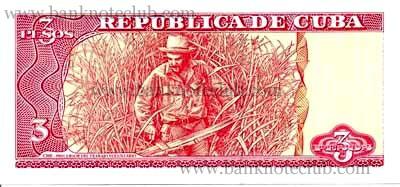 Price: USD 2.00
Item Owner :
JandJCoins
Country : Cuba
Denomination : 3 PESOS
Grade : CU
Pick Number : 2004
Outstanding crisp-uncirculated 3-Peso Note, picturing famed revolutionary and pop culture icon Ernesto "Che" Guevara on front - and on back, Ernesto cutting sugar cane with his machete. Measures approximately 5-3/4" x 2-3/4", and comes in a clear protective currency sleeve.
We accept all major credit cards and paypal, and ship to the US/APO/FPO only. Combined flat-rate shipping: $4.95