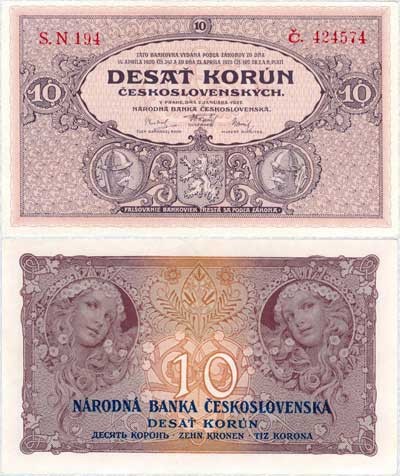 10 Korun 1927
this note was painted by Alphonse Maria Mucha, first name from the Czech Alfons(24 July 1860 – 14 July 1939), was a Czech Art Nouveau painter and decorative artist, best known for his distinct style and his images of women. He produced many paintings, illustrations, advertisements, and designs.

When Czechoslovakia won its independence after World War I, Mucha designed the new postage stamps, banknotes, and other government documents for the new state.
the girl on the reverse of this note is his daughter, Jaroslava.